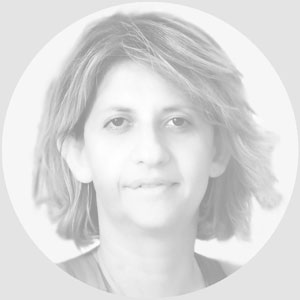 Anastasia is an accredited mediator and educator with studies in multiple research fields.
She has worked on human rights in education, focusing οn programs addressing school violence through mediation.
In recent years she focused her attention in the relationships developing between biotechnology and bioethics in issues of identity, privacy, doping, environment, infectious diseases, transplantation, cell and gene therapies.
Furthermore, she has done research in the field of communication and technology, specializing in online crime.
In progress
Educational Program "Medical Genetics"
School of Lifelong Learning, University of Ioannina, Greece
December 2017
Accrediation in Μediation
Hellenic Ministry of Justice, Transparency and Human Rights
June 2017
Qualified Training Certificate in
"Special Education and Psychology – Neuropsychology
(Diagnosis – Treatment – Rehabilitation)"
Department of Special Education, School of Lifelong Learning, University of Thessaly, Greece
December 2012
Therapist Diploma on "Holding Therapy by Dr. Jirina Prekop".
German Institute Gesellschaft zur Förderung des Festhaltens als Lebensform und Therapie e.V.
June 2012
Interuniversity Specialisation Seminar in "Management of Education and Intercultural Reality".
Centre for Intercultural Education, University of Patras.
May 2005
Master in "Political Communication and New Technologies".
Media Department, University of Athens.
March 2004
Transnational Master in "Education and Human Rights"
Direction: Education and Social Discrimination.
Department of Education and Early Childhood Education, University of Athens and Institute of Education, University of London.
November 1996
Bachelor of Education.
Department of Primary Education, University of Athens.